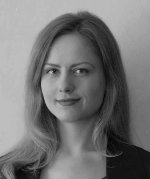 Mezzo soprano, Latvia
Helēna Zukule (1987)
Helēna Zukule began singing at the age of 23 after studies of violin performance at Jūrmala Music School and psychology at the University of Latvia. She received her Bachelor's Degree from Jāzeps Vītols Latvian Academy of Music and currently pursues postgraduate studies with associated professor Andžella Goba.
In 2012 she was awarded the title of Miss Romansiada in a competition of Russian romance singing in Kaunas (Lithuania). In 2013 she received the Grand Prix at the Rising Stars competition organized by Mikhail Kazinik. In 2015 she won the 3rd prize at the Talents Competition of Inese Galante.
She has participated in productions of the JVLMA Opera Studio Figaro – the list of her most notable roles includes Rosina in Rossini's Il barbiere di Siviglia, and Mother in Humperdinck's Hansel and Gretel.
In 2014 Helēna participated in the workshops and masterclasses organized by the opera agent Erkki Alste in Germany. She sang the contralto part in a production of Donizetti's Messa di Requiem with conductor Yalchin Adigezalov and the symphonic orchestra, choir and soloists of JVLMA.
In 2015 she performed Habanera from Carmen at the Concert Hall Riga with the JVLMA Symphonic Orchestra under the baton of Reinis Lapa.