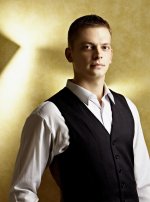 Baritone, Latvia
Kalvis Kalniņš (1988)
Kalvis commenced vocal studies at the Jāzeps Mediņš Riga Music School with vocal teacher Krišjānis Norvelis, with whom he continues to study on the undergraduate level at Jāzeps Vītols Latvian Academy of Music. Already during his studies at music school Kalvis began performing at the productions of the JVLMA Opera Studio Figaro and participated in a number of vocal competitions. He won the 1st prize (2011) and the 2nd prize (2009) in Alfrēds Kalniņš Competition and won the 1st prize in Oksana Petrushenko International Competition in Ukraine in 2010.
While in his first year at JVLMA, he was invited to participate in the production of Mozart's The Marriage of Figaro at the Sibelius Academy of Music in Helsinki. He has performed with the Sinfonietta Rīga, Liepāja Symphony Orchestra, Latvian National Symphony Orchestra and Latvian National Opera Orchestra. In 2012 he was awarded the JVLMA and Swedbank Annual Award for Young Musicians.
In 2013 he became a student of the Academy of Latvian National Opera supported by the Boris and Ināra Teterev Foundation and began to work at the Latvian National Opera.  He made his debut in Pētersons's opera Mikhail and Mikhail Play Chess, as well as in the role of Count in Mozart's The Marriage of Figaro. He has participated in two ENOA (European Network of Opera Academies) masterclasses in Riga and Lisbon, as well in the vocal masterclasses run by Anita Garanča, Axel Everaert, Joy Mammen and others.
In 2014 he made his debut at the opening concert of Sigulda Opera Music Festival in the role of Morales in Bizet's Carmen. In 2014 he was the winner of the 1st prize in Inese Galante Talents Competition and performed in the festival Summertime together with Aleksandrs Antoņenko, Egils Siliņš, Sergejs Jēgers and Inese Galante.